Until a few years ago, male masturbators were a thing unheard of. A handful of people who knew about them considered them to be a friend of depraved perverts. Fortunately, in the last few years, thanks to the sexual liberation movement, things have changed for good. These days, couples and individuals find it completely okay to use sex toys to spice up their sex life. However, most men still have a mental block against using a masturbator even though masturbators can significantly improve a man's sex life.
The latest digital developments have led to the innovation of masturbators that facilitate hands-free masturbation and make masturbating far more easier than it ever was. If you have never tried a sex toy, specifically a masturbator, before, we recommend starting your journey towards sexual liberation with the Kisstoy Bluetooth masturbator. With over ten years of experience in the field, Kisstoy has made a name for itself in the area of adult products and with this Kisstoy male masturbator, the company is on its way to establishing itself as a pioneer in the field.
What Is Kisstoy Bluetooth Masturbator?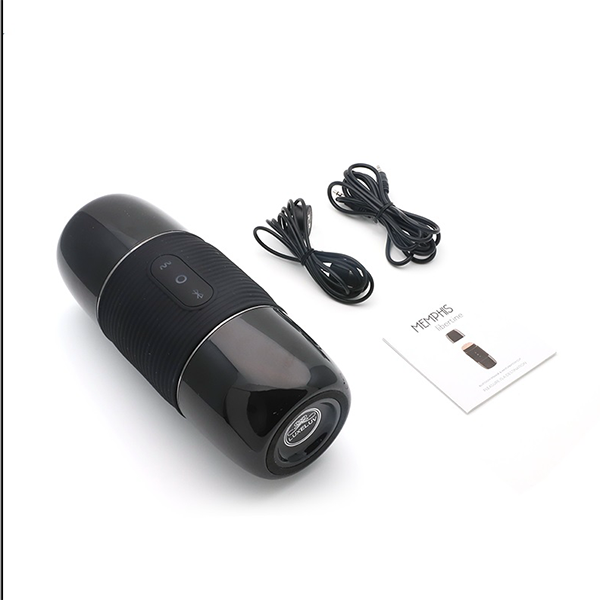 Kisstoy Bluetooth masturbator is a rechargeable masturbator that looks like a trendy Bluetooth speaker. Its design and making is a boon for those shy men who are always too concerned about being seen with a masturbator. It can be easily connected with a computer to enhance the masturbation experience. The speaker features 10 different vibration modes, the first of which is the Music Vibration mode. When set to this mode, the masturbator vibrates in sync with the beat of the music playing in the background. In case you wish to increase the vibration intensity, simply turn up the volume. The music vibration mode is the ideal setting when you are watching porn and are eager to get into the fantasy land. This Kisstoy male masturbator offers many interesting features, all of which make masturbating more pleasurable. In this review, we will discuss some of these features in detail to give you an idea of how this masturbator is capable of completely turning around your sex life.
8 Reasons Why You Should Be Trying This Masturbator?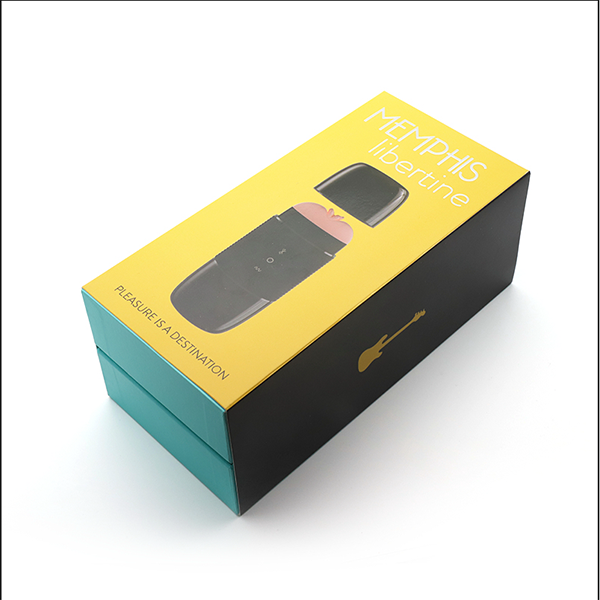 1. The biggest highlight of this Kisstoy male masturbator is that it features ten different vibration modes. So, you can start slow and instruct the vibrator to intensify in its function as you begin to build up. The music vibration mode, as explained before, is the USP of this product.
2. This Kisstoy male masturbator has been designed to increase pleasure at every point. Its design features an artificial vagina designed using Japanese concepts and silicone material to facilitate the feeling of a real vagina while masturbating. Moreover, the artificial vagina has been designed to provide maximum pleasure.
3. It's washable. The design of the Kisstoy Bluetooth masturbator includes a detachable silicone shaft that can be easily removed and washed with water or soap. You can also use a toy cleaner. Thus, hygiene will never be one of your problems.
4. This Kisstoy Bluetooth masturbator is very easy to use. It features a three-button control system that can be used to control all functions of the masturbator. To switch on and off the masturbator, hold the middle button for about 2 seconds. To change the frequency of vibration, press the wavy button on the side. Last, to switch on the Bluetooth speaker, press the button with the Bluetooth sign.
5. If you are not happy with the intensity of the pressure, you can choose to increase the pressure manually. The waistline of the masturbator has been designed to support human hands.
6. This masturbator by Kisstoy is rechargeable, which means big savings on batteries. You can connect it to a computer, power bank or USB header through a USB cable and the device will at once begin charging.
7. For a masturbator, its Bluetooth speaker has an amazing sound. Moreover, this Kisstoy Bluetooth masturbator features an anti-skid bottom which helps it to stabilize and maintain balance while on the table or any other surface.
8. Its packaging includes a USB and an audio cable. It also includes a warranty card. Thus, in case there ever is a problem with the product, you can use the warranty card to get free service or exchange, when applicable.
When it comes to men's sex life, this male masturbator by Kisstoy is actually a godsend. Do not think twice, take our word and order it right now.