Most people when they hear the word sex toy" or wand massager" instinctively might feel embarrassed or a little shy. But there are a lot of benefits to gain by using our products. Here at Kisstoy, we provide a wide array of electric wand massagers, for both men and women. We focus on delivering a product that both you and your partner will love and enjoy, bringing you closer together. It might seem a little daunting at first when trying to pick out the right product, so take your time when browsing through all of our products to see how they would suit you. Grab your partner too, and together you can go through all the exciting options available. It can be such an exciting journey to take together as a couple, especially if this is your first time using any of our products. We assure you, that you won't be disappointed with your choice, and it's a wonderful way to explore your own needs and desires.

While looking for the most powerful tool, it's hard to find another vibrator that can compare to the Kisstoy wand massager. Its specialized vibrators feature powerful motors with exceptionally strong vibrations to match. Some wand massagers are vigorous enough to literally shake your world or your bed! An electric wand massager is built in a way that focuses all the power in its head, to deliver the maximum stimulation possible. The long handle allows you to experience strong vibrations without having your hand vibrating too. Which doesn't create that numb feeling? Wand massagers are a powerful way to provide external stimulation that will definitely leave you craving more. We stock an amazing and powerful wand massagers that will help you to improve your sex life. They can be fun to use alone, as well as a couple. Here are some amazing benefits that you might experience when using our products to heat things up between the two of you: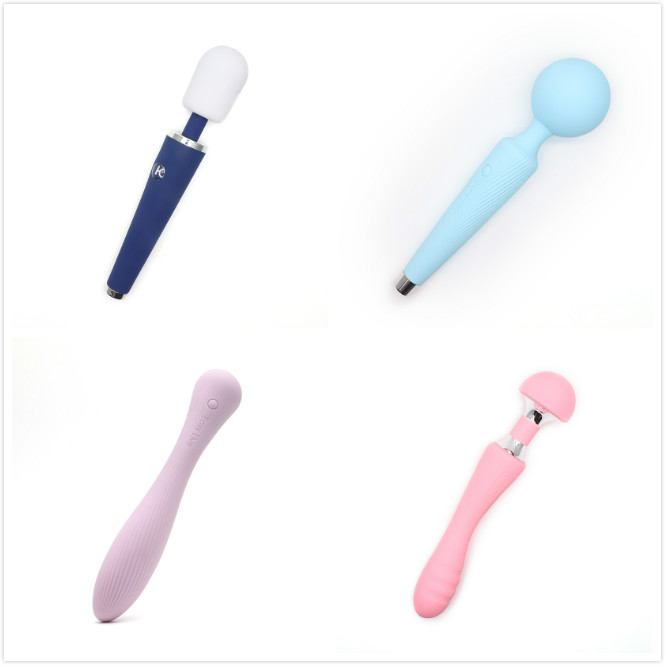 1) It increases your libido
It's no secret that a great sex life motivates you to well, have more sex! By using our wand massager tool, your senses will go through the roof and that will motivate you to enjoy more times together as a couple. Which is a fantastic way to bond, as you discover new ways to please each other. It doesn't matter if you have only been together a couple of months or 10 years, it will find a way to benefit you both.
2) Vibrations can produce more intense orgasms
Especially true for women, a certain type of vibrations gives us extremely powerful orgasms, and not just one! Additionally, vibrations used on or around the clitoris can be felt through the vaginal wall, offering new sensations for your partner too, which can open up new ideas when trying out new sexual positions as well as the type of toys that you may want to try.
3) Overall happiness
The most successful couples say that communication is the most important aspect of their relationship. When couples begin to open up to each other about subjects like sex toys, it leaves a lot of open space for further communication, which can improve other parts of their lives too. At Kisstoy, couple health is important to us, and many of our products are designed not only for solo use but for both partners to enjoy.
4) Excellent foreplay
A Kisstoy wand massager is a fantastic tool to use during your foreplay. It can help both partners to feel more relaxed, allowing them to get into the mood quicker. Also, it can make both of you feel more comfortable about using toys in the bedroom, especially if it's your first time trying it out. We know it can be a little bit strange to introduce something new in your bedroom, but once the initial awkwardness passes, it might be something that you both can really enjoy.
5) Prevents boredom
Adding a new and exciting toy in your bedroom, will prevent things from going stale and a little repetitive. The novelty of using a sex toy activates your dopamine receptors -making sex exciting again. We all know that sometimes it's normal for the relationship to lose its fizzle, especially if you have been together for a long time. While introducing new sex toys might not be an answer to everything, it's definitely a good place to start, so take the leap and we guarantee that you won't regret it!
6) It doesn't take away anything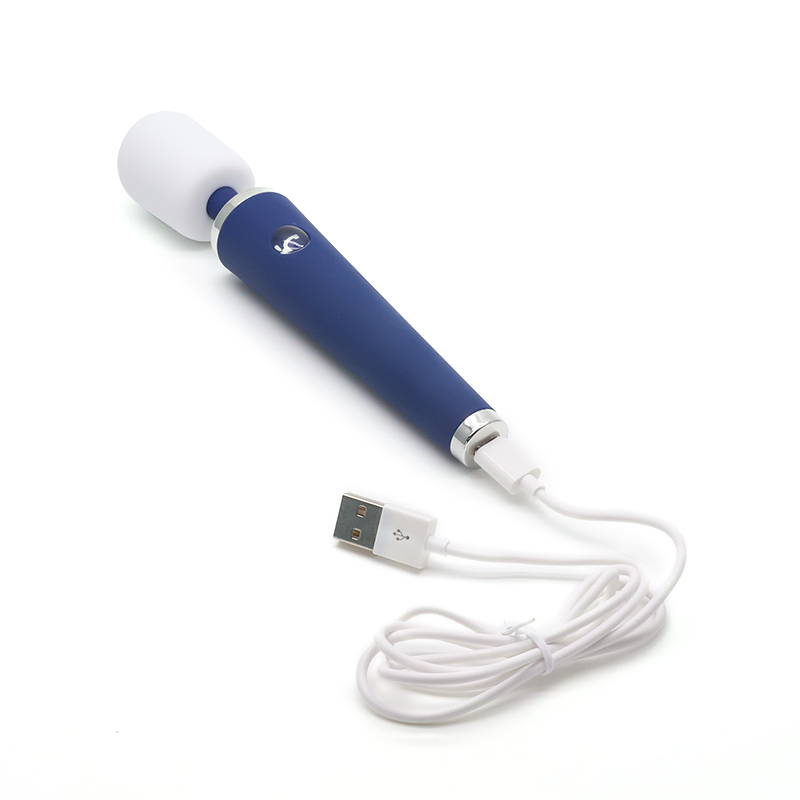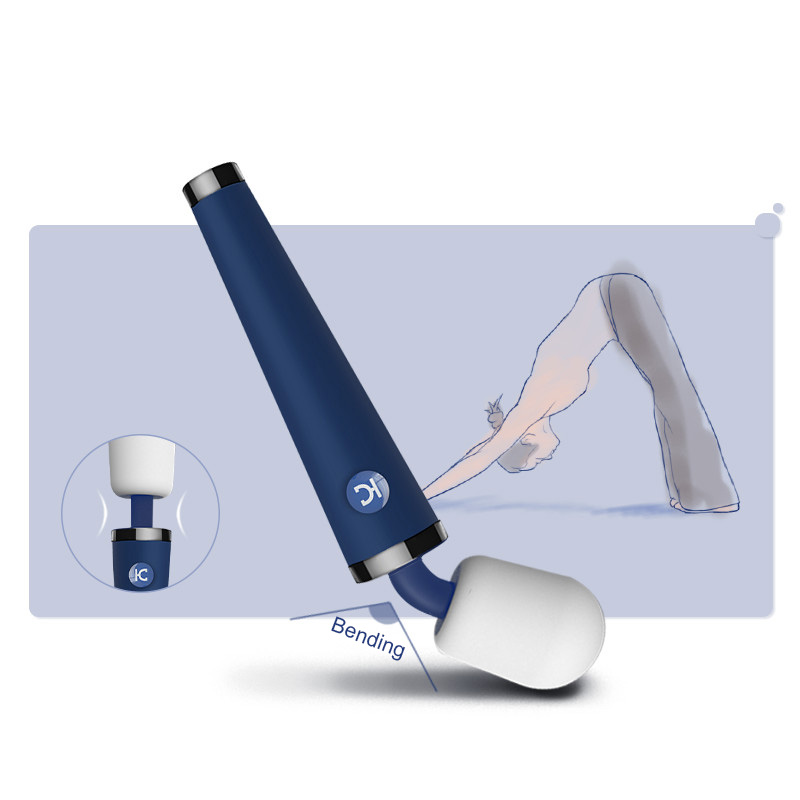 Maybe you or your partner's initial thought to using a sex toy in the bedroom is that of insecurity, maybe you are worried that one of you might begin to feel a little disappointed, or that you are not enough. But on the contrary, using such tools is a way to even add even more benefits to your existing relationship, and open you up to new experiences. If you want to introduce the product gradually, you can start by using it as body massager first, and when you begin to feel more comfortable, you can start to explore other areas too, working your way to more erotic zones. Pay attention to your partner during this action, and begin to understand their non-verbal cues, which can really help you to understand what feels good for them and also for you too.
As you see, using Kisstoy products is also a great way to spice up your romantic life. Introducing sex toys in bed is a great way to build communication between you and your partner. Even by purchasing one of our products will definitely spark a conversation which can lead to more communication about your sexuality, maybe you will be surprised to learn about the things that your partner is willing to try. Kisstoy electric wand massager is also suitable for men and can bring great pleasure for both partners. There are many exciting ways in which you can use your Kisstoy electric wand massager,
Bringing sex toys into the bedroom has finally become the new norm for many people, introducing new tools that enhance your sex life seems like a great idea, and nothing to shy away from. At the beginning of your journey you may want to start with something a little a smaller, so a wand massager that is slightly more compact might suit you better in the beginning. Before moving on to some of our more powerful models, like fairy wand massager and a massager specifically built for men. We absolutely love our electric wands because they carry so much charge, they make masturbation easy and fun. The head gives you an all-over clitoral stimulation, without having to do much in terms of manoeuvring. The built-in vibration can offer stronger orgasms during intercourse in an easier way.
It's normal during one time or other to experience a dry spell in our relationships and even in your sex life. That can be caused by work, stress and many other external factors. While trying out new positions might feel sufficient for you, sometimes it's normal to crave something more. At Kisstoy it is important for us to design a product that you will truly enjoy. We design it with you in mind, using only the best materials possible, and understanding what people are looking for. Your wand massager is a personal tool and it is important to us that it suits your needs. During sex, penetration isn't the most important aspect of it, especially for women. It's normal to crave something a little different and want to explore your sexuality more. At Kisstoy we understand the importance of self-expression, and we try to inform our customers about the new products that we have available for you. There really is something for everyone, starting from our simplest products like the wand massager which can also be used in a non-erotic way. It can help you to get out that knot in your back that has been bothering you. Or even as a great tool for relaxation after a long, hard day at work. The powerful vibrations that it provides, are effective for any type of relaxation that you may crave.
A great product for both solo and couple use is the Dylan wand massager by Kisstoy. https://www.kisstoy.com/dylan-wand-massager-kiss-toy-kst-006. This particular wand massager has over 10 vibrational modes, it's quite compact as well as being USB rechargeable, which makes it great if you are travelling. Thanks to its practical design, the vibrations will be only focused on the top part, so you can enjoy the amazing, pulsating sensations anywhere on your body. You won't be disappointed with introducing this product in your bedroom, it's a powerful setting and effective design will bring you many good times.
There are some wonderful health benefits too when using toys that are specifically designed for pleasure. Studies have shown that regular orgasms can help you sleep better, reduce stress and even boost your brain power. Sex toys can also help people to continue to enjoy sexual stimulation and pleasure when penetrative sex is not possible. Specifically, male designed vibrators, such as wand massagers or young fairy massagers, can help him to gain an erection by stimulating the nerve endings. They can also help with delayed ejaculation as it offers a slightly different form of sexual sensation, rather than just manual masturbation. These types of tools are beneficial for treating conditions such as sexual dysfunction and premature ejaculation. While for women, it can help to alleviate menopausal symptoms such as vaginal pain and low libido. A great side note, this great tool has also been discovered to have an amazing effect on our body cells as well as the blood flow. Since a lot of the cells of aged males and females are non-active, using the wand massager can promote healthy blood flow which in turn can alleviate some aches and pains that we may have in our body and improve our overall mood too!
Here are some more pleasurable benefits to using a Kisstoy wand massager for you to explore,
You are in charge of the vibrations- this is such a great tool! Each one of us has our own rhythm and needs, and the best way is to ease into it. Done by starting with a low setting and then working your way to a more powerful one. There really is something for everyone when trying out its amazing features. It also makes things more exciting, as you have the power to control how your wand will operate and the power of the pleasure that it will give you.
Like I mentioned earlier, this attractive toy is not only an amazing tool to use in bed, It's phenomenal back massager too! And what can start as a simple neck and shoulder massage, can develop into something more... It's an extremely reliable device that functions effectively for self-pleasure as well as for partner sex. This product is also very discreet in its design, and can easily blend in with other electronics, such as razors, hair products and such.
I hope that with all of this information in mind, you will be able to find the right type of product that is best suited for your needs. The market is booming with a variety of similar options, but when you are choosing your own, you want to be sure that the product is safe and effective. Here at Kisstoy, we can guarantee that our products are designed with your pleasure in mind. We want to provide you with a product that both you and your partner will enjoy. An electric wand massager is a great starting product, as it has so many versatile uses, and it has the ability to provide you with endless hours of pleasure, after which you may begin to discover more products that will bring excitement into your bedroom. Take the time to browse and read about the amazing toys that we offer, and have fun discussing the options with your partner. We know that relationships require hard work, and active sex life is a big part of that. of course, while a healthy sex life can't solve all of your problems, it's a wonderful place to start and may open up many other discussions. And what better way to do that, than by introducing some fun toys?
This article is contributed by Kisstoy. Should Kisstoy pique your interest, welcome to contact us anytime.